Ninna-ji Temple is a Buddhist temple located in northeastern Kyoto that is closely associated with the Imperial Family of Japan.
The temple is especially famous for its Omuro Sakura cherry trees, which are the last to bloom each year in the Kyoto area.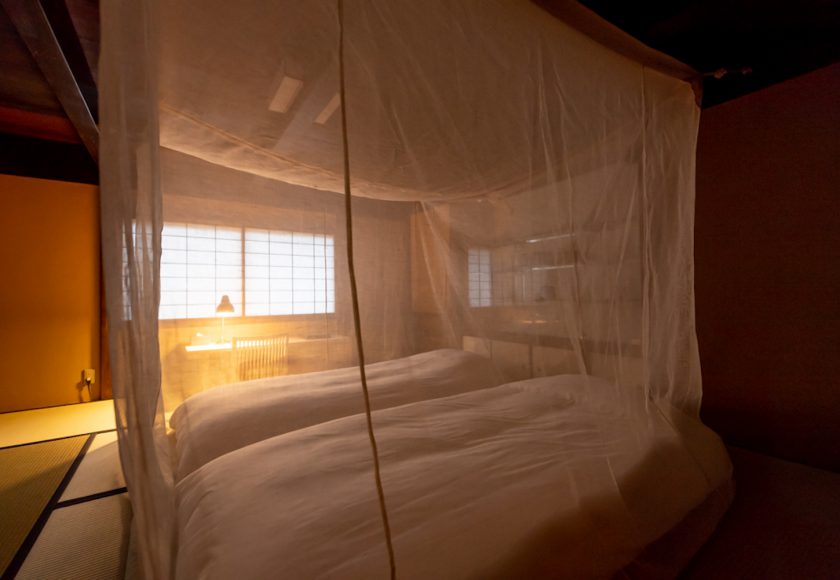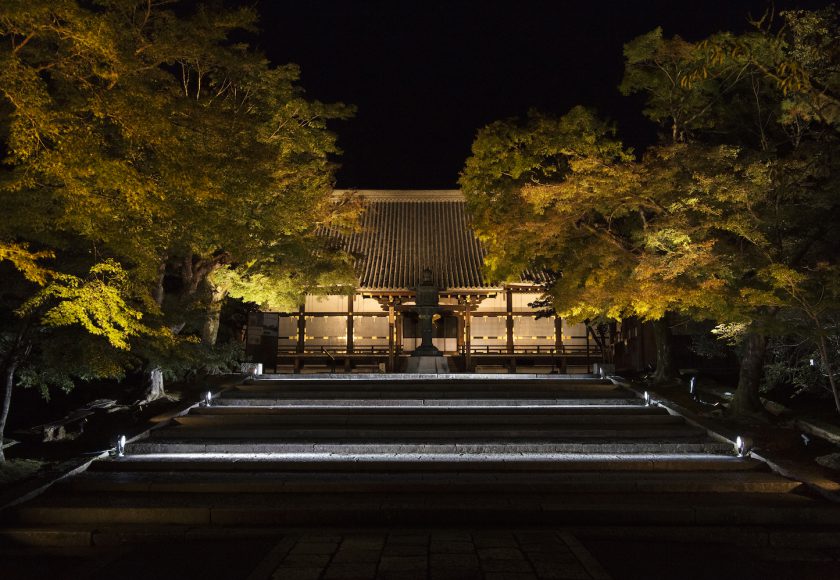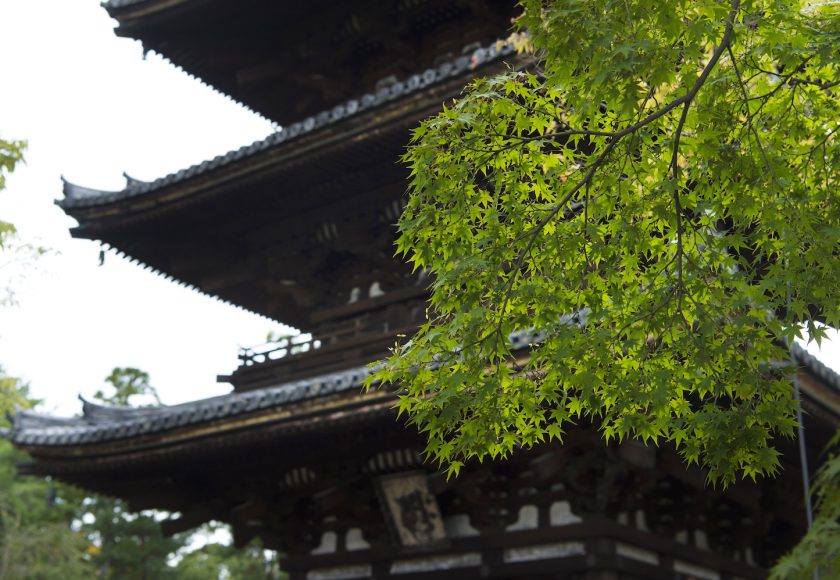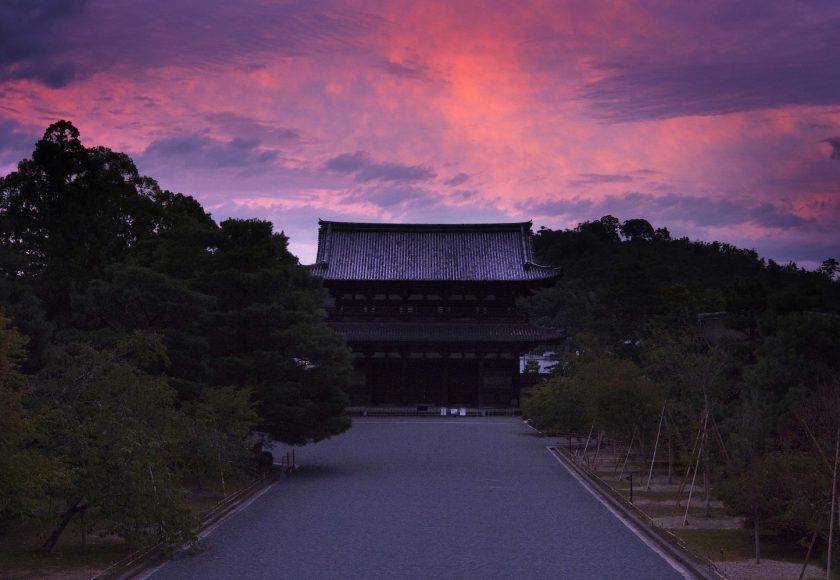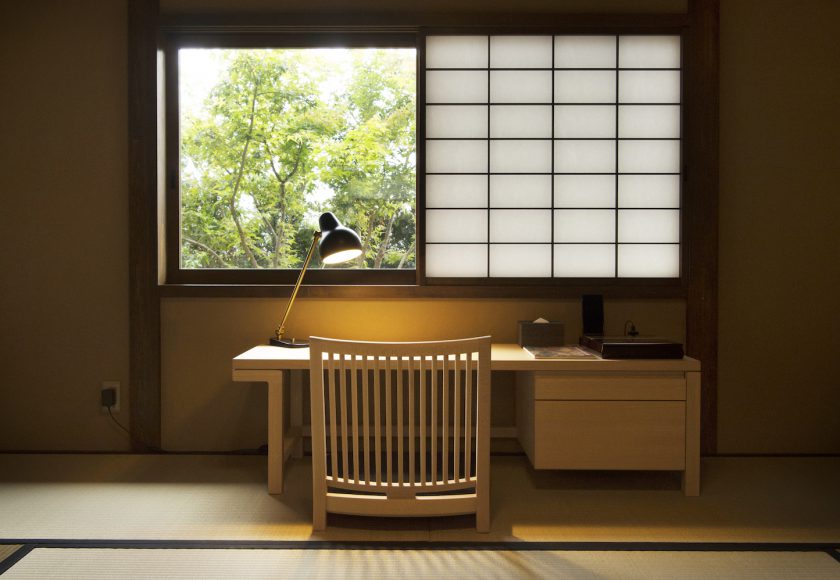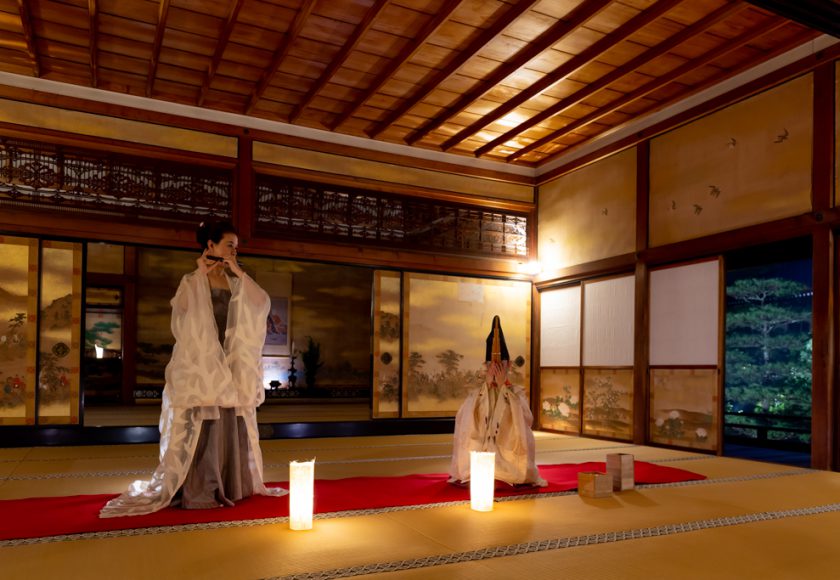 Room information
159.97 sq meter / Bathroom / Bathtub / shower / Air conditioning / One bed room / Free Wifi /
*This plan is only one party a night. (Maximum number of people is 5)
Breakfast at the nearby Japanese restaurant are included.
An interpreter will accompany the guests.
History
Ninna-ji Temple is the head temple of the Omuro school of the Shingon Sect of Buddhism. There are many temples belonging to the Omuro school all around Japan, and many priests of these temples come to Ninna-ji to take part in Buddhist services, and to study and train at the head temple of their sect.Ninna-ji Temple was founded in 888 AD, so this prestigious temple has a very long history. Since its founding, Ninna-ji has housed and protected countless national treasures and other cultural artifacts.
Schedule (Tentative plan)
【First Day】
14:00 Check-in
16:00 Guided tour to the Kondo Hall, Five-storied pagoda, the Kannon Hall
17:00 Exploring the nearby area
18:00 Dinner with Gagaku, Koto performances
【Second day】
5:00  Religious services
8:00  Breakfast
10:00 Check-out
Points of Interest
A World Heritage site
The Shinden (Throne Hall) is modeled on an imperial residence (Goten), and you can enjoy koto (a Japanese stringed instrument) and gagaku (ancient Imperial court music) performances there. Historically, the temple's abbot, who was traditionally a member of the imperial family, actually lived in this building.
National treasures
Ninna-ji Temple possesses roughly 30,000 items of historical, cultural, and artistic value. One of the temple's monks will guide you through the temple grounds and explain its history.