A private Zen temple (not open to the public) where the monk will offer guests Chinese-style vegetarian cuisine. Visitors will be able to experience the real Zen by placing themselves in a life of Zen Buddhist monk.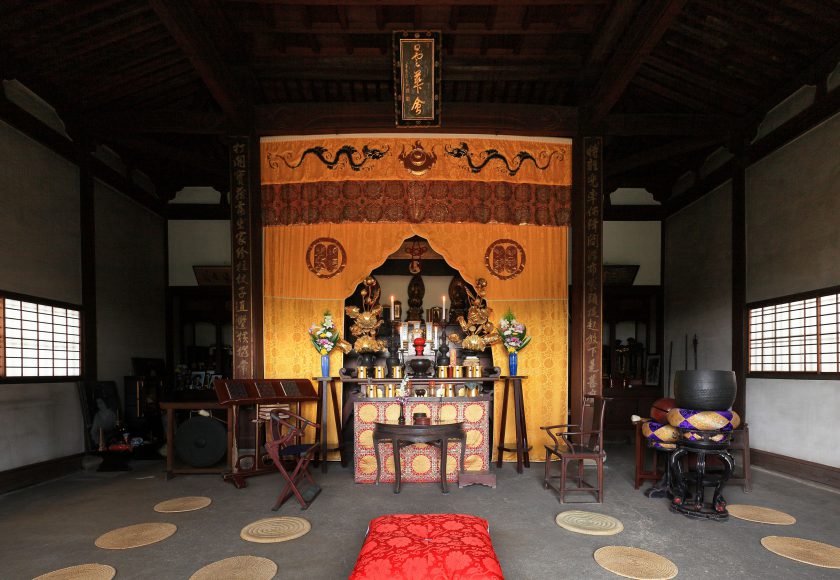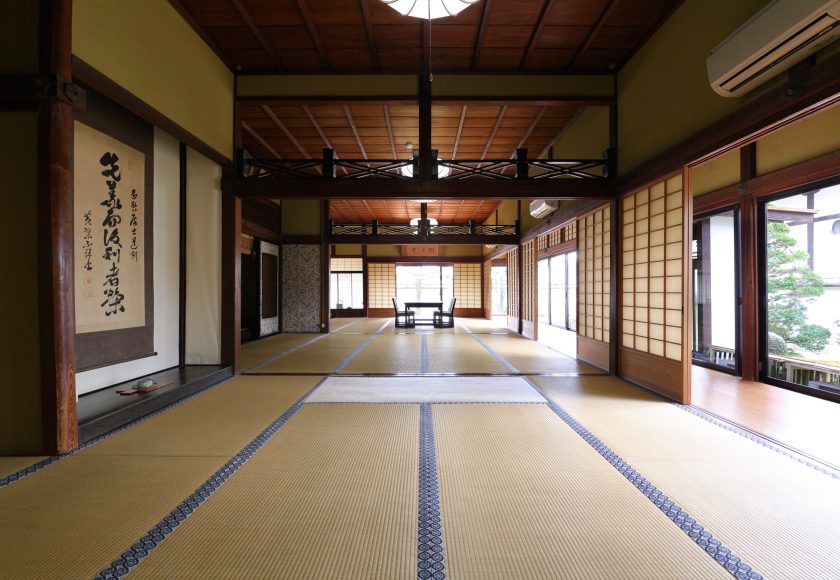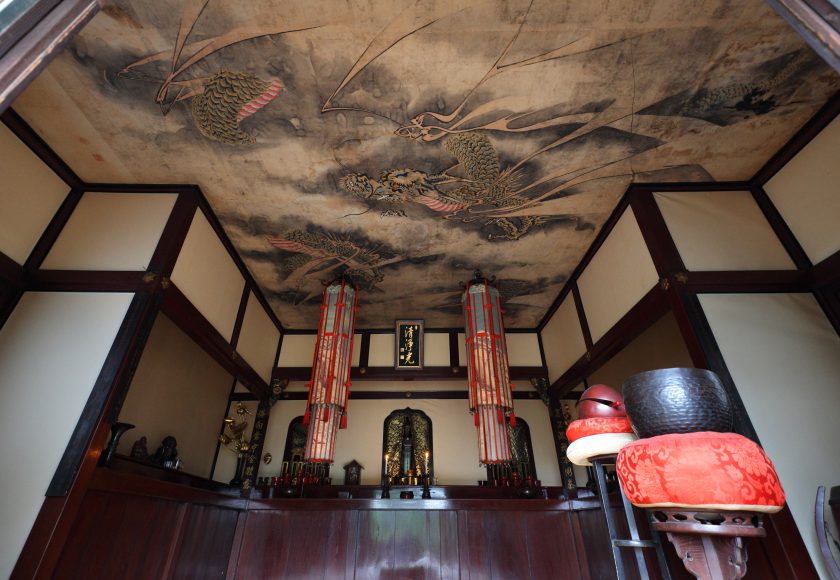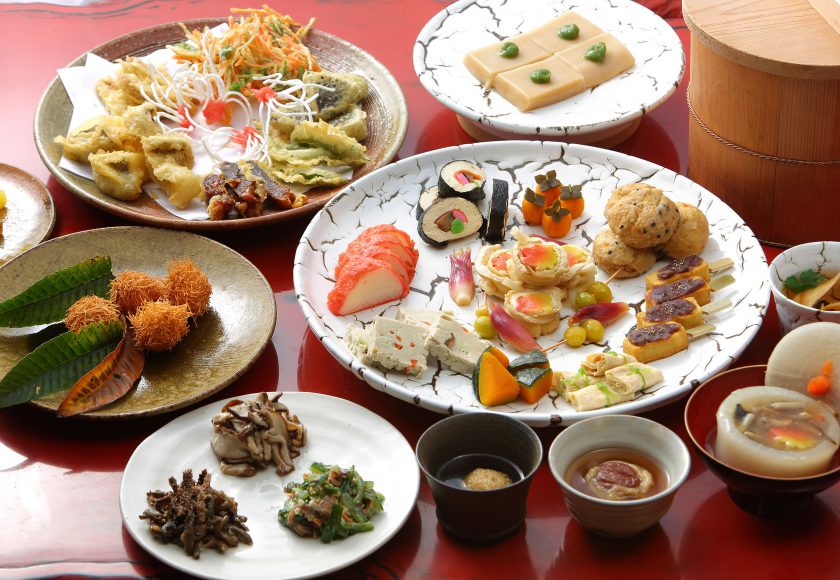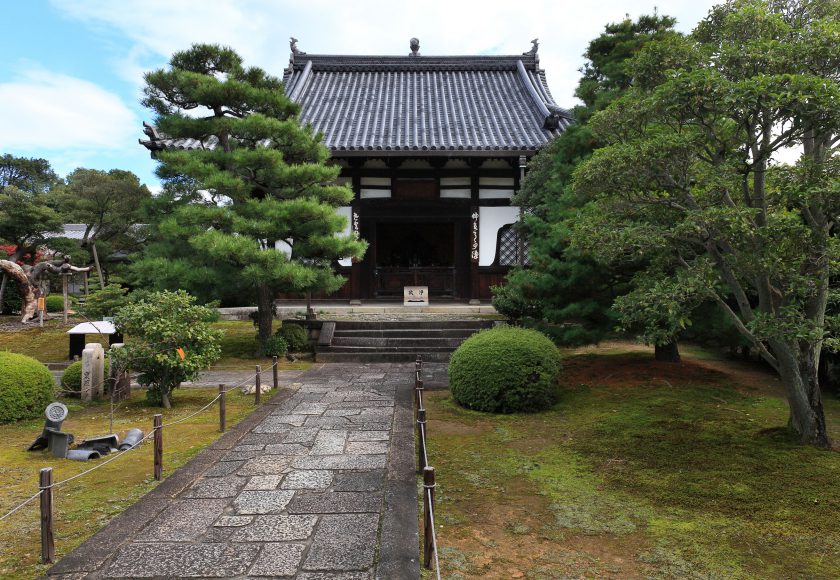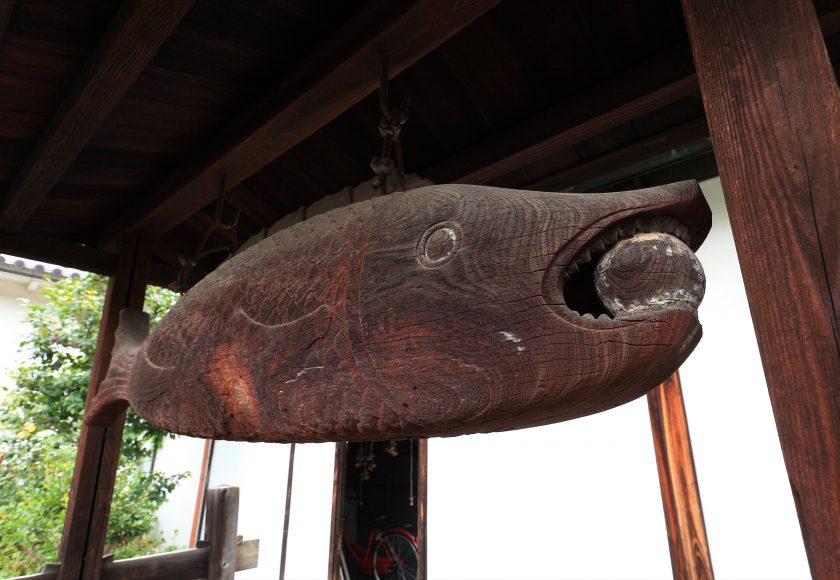 Room information
115.32 sq meter / Bathroom / Bathtub,shower / Air conditioning / Futon, Japanese-style mattress (No bed) / Free WiFi
Amenities:
Humidifier / Towel and toothbrush
* This plan is only one party a night. (Maximum number of people is 5)
Dinner and breakfast at the nearby Japanese restaurant are included.
An interpreter will accompany the guests.
History
Fukujusan Kaihouji temple, a temple of Obaku Zen Buddhism is famous for Fucha ryori (Chinese-style vegetarian cuisine) which Ingen Ryuki Zenji, a founder of Manpukuji temple *1  had introduced from China. Kaihouji temple is also known as a "School of Fucha". The temple was built by Koudou Gencho Zenzi, the twelfth generation head monk of Manpukuji temple, during the Kyoho period(1716 - 1736)and also the temple had became the retreat of Jikuan Jyoin, the thirteenth generation head monk of Manpukuji temple. Simomura Hikoemon Syokei, a founder of Daimonjiya*2, a kimono merchant located in fushimi area Kyoto, had became a follower of Jikuan Zenzi and therefore he built a Garan (a main building of the temple) as an offering to the temple. Simomura's house was moved to the temple and rebuilt as the abbot's chamber.
In the abbot's chamber, there were ink paintings called "Gunkei-zu" (Cocks and Hens) created by Ito Jakuchu*3 in 1790. The length of this set of paintings as a whole was about ten meters, even longer than another set of paintings by Jakuchu from Saifukuji temple in Osaka. After Jakuchu painted the "Gunkei-zu" at the Kaihouji temple, he stopped to painting, therefore the abbot's chamber is also called as "Jakuchu Fudenage no ma" (The room where Jakuchu threw his brush). Since temple's precinct was a residence of Date Masamune, a founder of Sendai domain, there are some cultural properties remain such as Mokkoku tree that Masamune planted and Toyotomi Hideyoshi's washbasin.
*1   Manpukuji temple: the head temple of Obaku Zen Bhddhism (Uji city, Kyoto)
*2   Daimonjiya: the predecessor of the present Daimaru department store
*3   Ito Jakuchu: a famous painter, succeeded during the Edo period
Schedule (Tentative plan)
[First day]
14:30 Check-in
15:00 Zazen experience at the Buddha Hall
15:45 Hand-transcribing of sutras at the abbot's quarters
17:00 Dinner (there will be a explanation of what is Chinese-style vegetarian cuisine)
[Second day]
7:00 Experiencing Zazen and chanting a sutra at the Buddha Hall
8:00 Breakfast
9:30 Free exploring time
11:00 Check-out
*Since the schedule above is tentative, times and activities may change.
Points of Interest
Chinese-style vegetarian cuisine
Offering guests the Chinese-style vegetarian cuisine. Chinese-style vegetarian cuisine was introduced to Japan by Ingen, a Zen monk who came from China. Guests will enjoy the cuisine by listening to the monk's explanation about each meal and also manners to have the cuisine.
Zazen
Zazen is one of the basic Zen practices aiming of one's mental concentration, by sitting in the right posture. Guests experience this practice by learning from a Zen Buddhist monk.
Free exploring time
Having a walk within the land of Kaihoji temple, where the residence of Date Masamune was located is a privilege of participants of this Zen experience. Guests will enjoy the private fresh morning air of the temple.